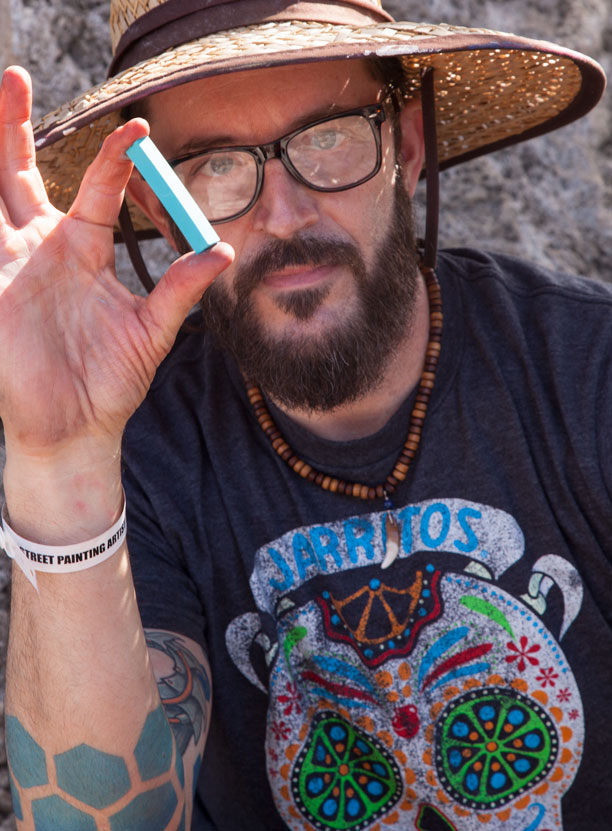 Artist Craig McInnis has taken his talents into so many areas of his life. He's a fine artist, a musician, a muralist, a painting and drawing teacher, and the Creative Director of Fright Nights, a Halloween event in West Palm Beach, Florida. Craig has also formed artist groups and helped to create a yearly large pop-up gallery that showcases the work of over 70 artists.
Listen here or download from iTunes, Spotify, Google Play, CastBox, or Stitcher.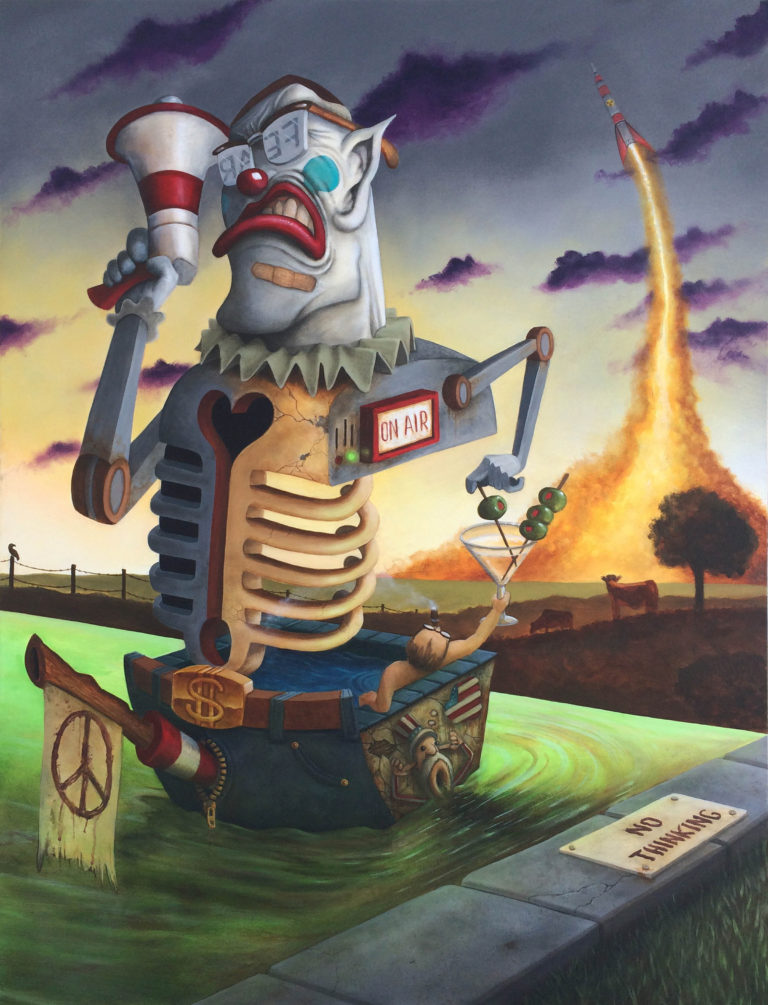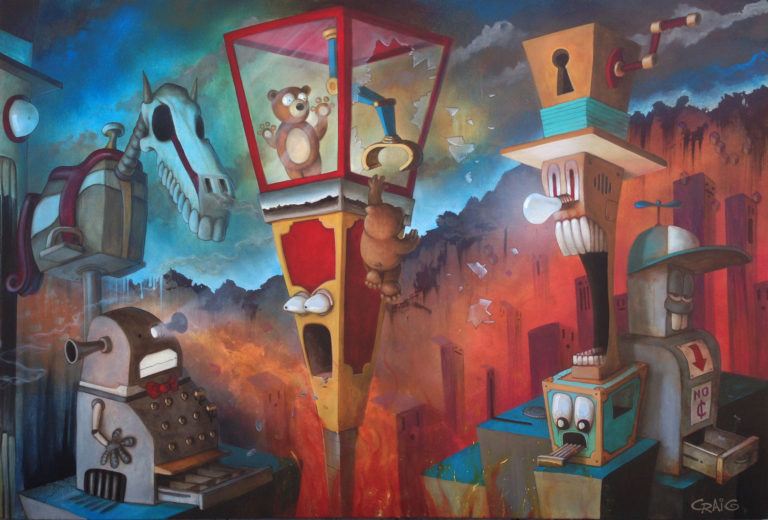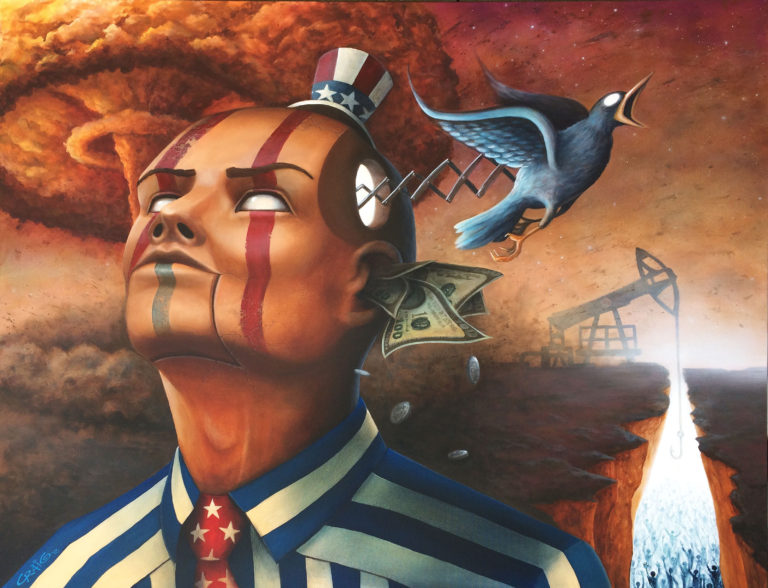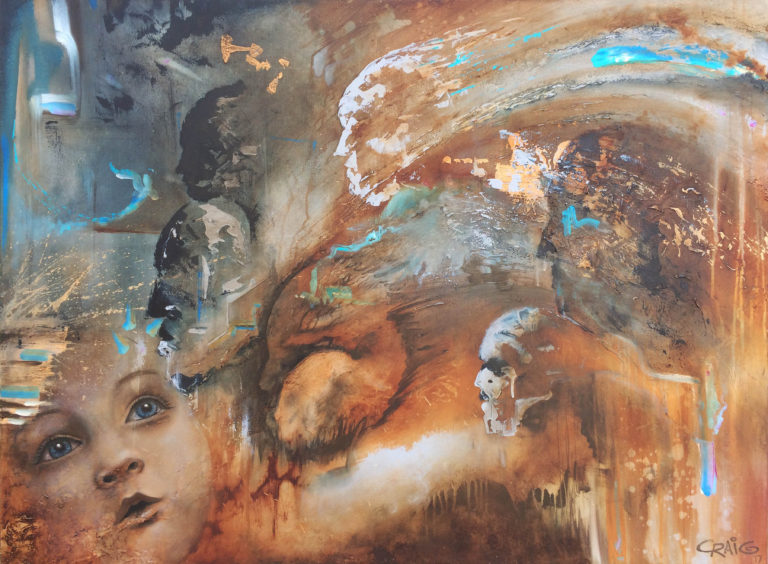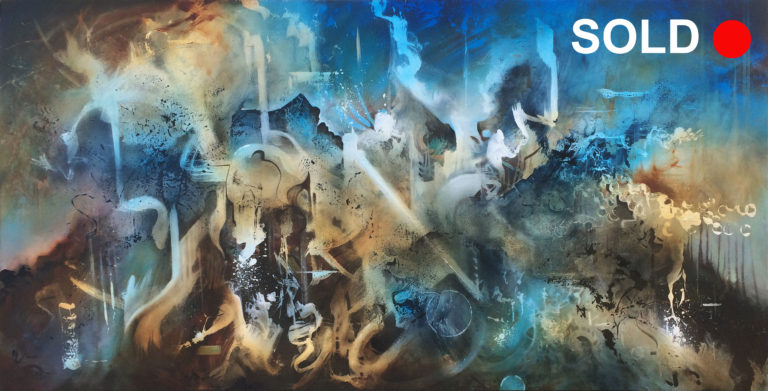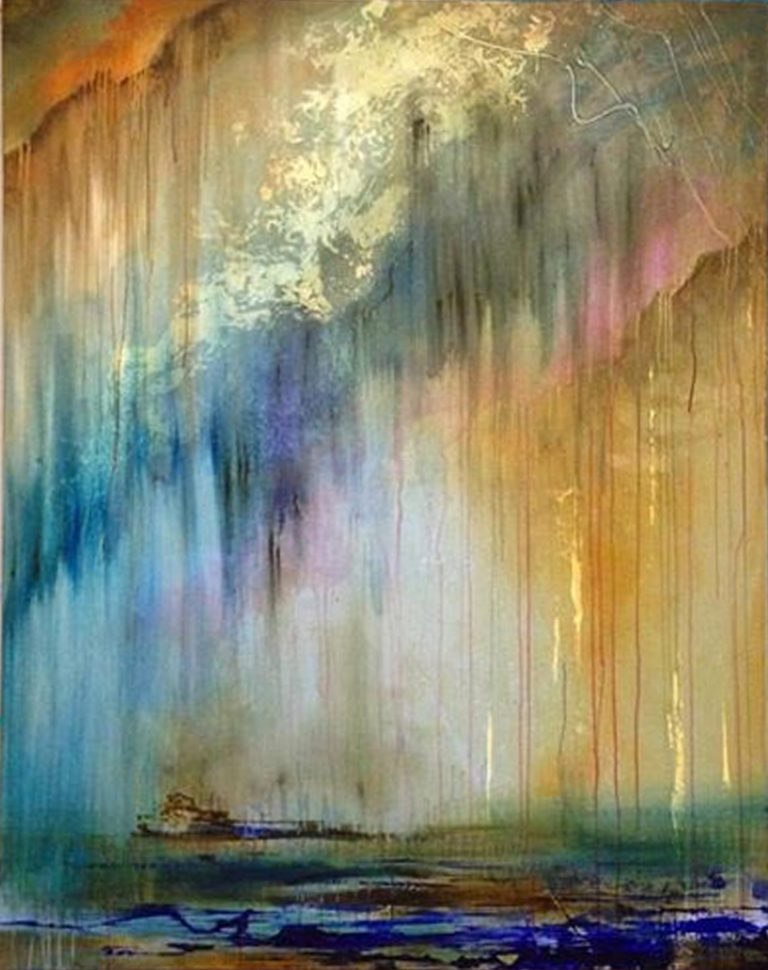 Craig McInnis, as Egg Man, his alter ego at Fright Nights.
Here are some of the things we discussed in this episode (click on the names to follow the links):
This is Craig's website: craigmcinnis.com
You can also find him on:
Craig's band, Raised by Wolves
You can find Craig's artwork at The Brewhouse Gallery and Contemporary Living.
Craig teaches art classes through Lot 23 and the Center for Creative Education.
Craig works with Anthony Burks and Trina Slade-Burks each year on the Continuum pop-up gallery.
If you live in Palm Beach County, Florida, you can take a little tour of Craig's public art murals at the following locations:
West Palm Beach — Narcissus and Banyan parking garage stairwell, collaboration with Steve Marino; police department garage, collaboration with Eduardo Mendieta, Tony Hernandez, and Jay Belicci; inside Hullabaloo restaurant, Respectables, KAPOW Noodle Bar, and Subculture Coffee. Jupiter — Subculture Coffee. Lake Park — The Brewhouse Gallery inside and back alley. Boynton Beach — East Ocean Ave.; Boynton Beach Art District; Boynton Beach Community Center. Lake Worth — adjacent to City Hall.
Here are some takeaways from this episode:
Find artists who are putting on art shows in your area. It's a great place to sell your work and to meet other artists.
Meet other artists. Whether it's from teaching or working at the local art store, or joining an artist group, get out there and meet artists you can learn from and collaborate with.
Make your own opportunities by forming art groups or creating pop-up galleries.
Try other ways of earning income with your art, like painting murals, doing makeup or body painting, teaching, or set design.
Look for non-traditional spaces to show your art, like Craig has at The Brewhouse Gallery.
If you want to teach but don't have experience, read about techniques and work on writing down the steps you take to make your art.
Work to develop your style of fine art, like Craig did when he started painting abstracts.
I hope Craig has inspired you to get out and meet the artists in your community and to try new types of art.