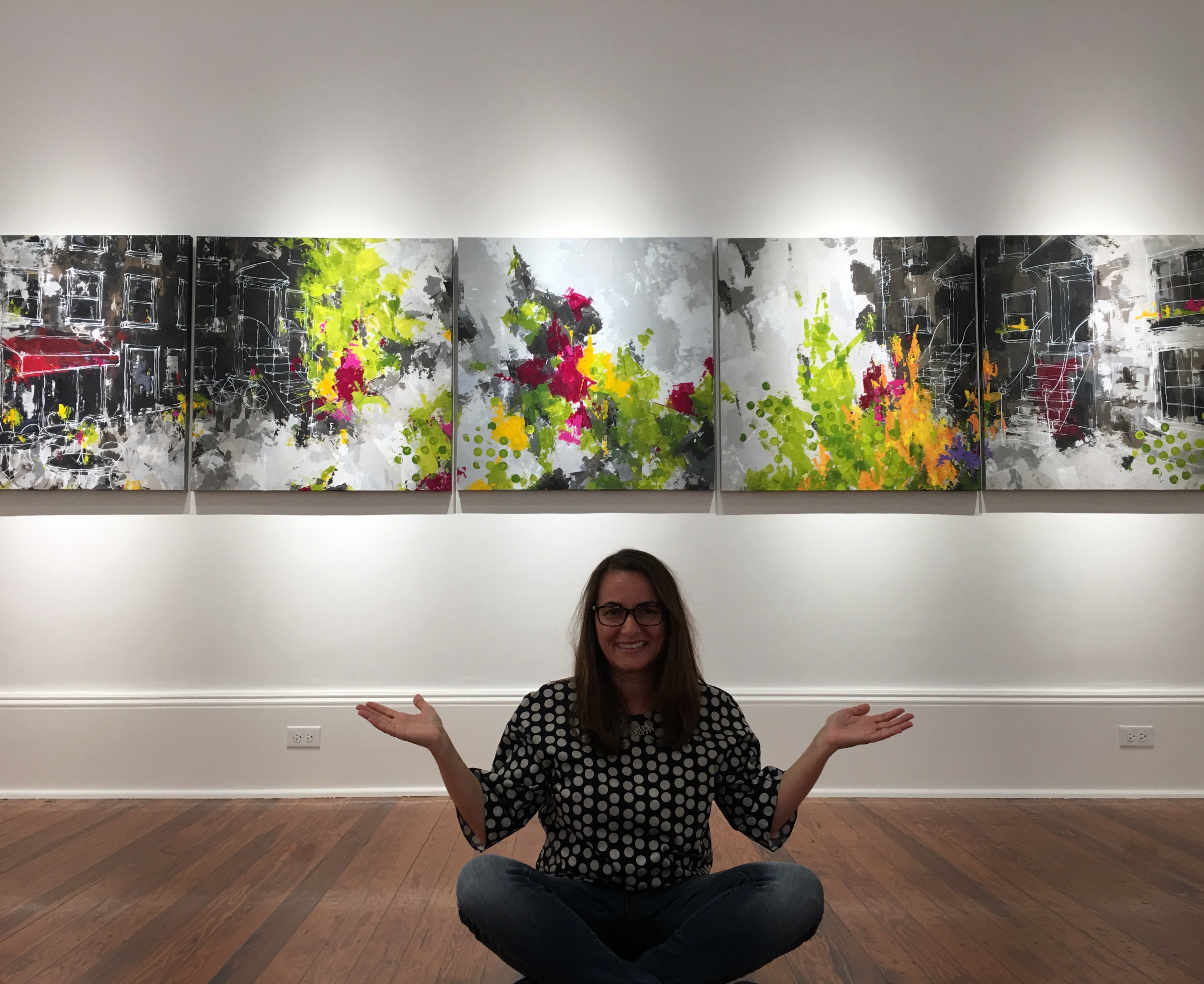 Originally from New York, Jen Fisher now lives in Boca Raton, Florida, where she paints in acrylics and makes jewelry. After receiving a BFA in Interior Design, and working many years in that field, she connected with a local art school where she started teaching. Eventually she developed her own style of painting, incorporating her love of technical drawings with a palette-style of painting. Her artwork is now in demand by local museums and galleries.
Listen here or download from iTunes, CastBox, or Stitcher.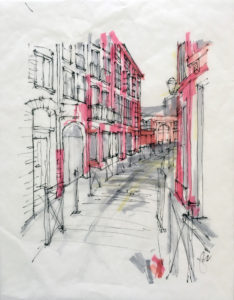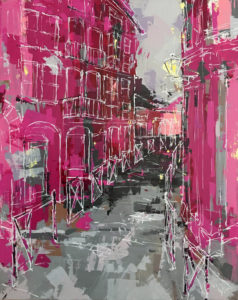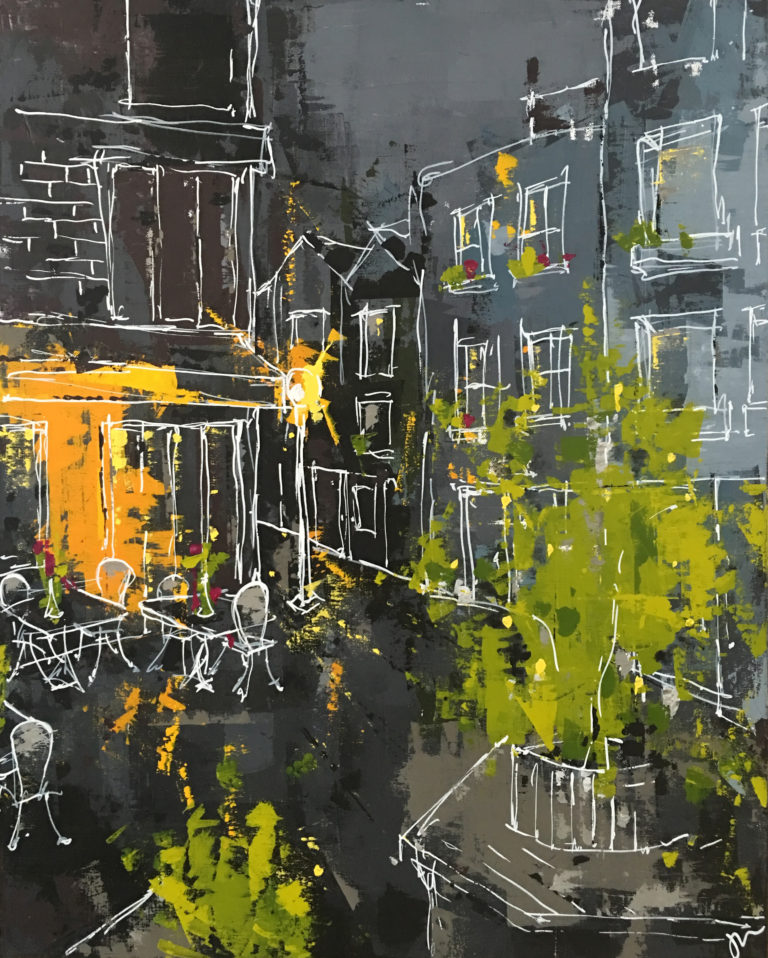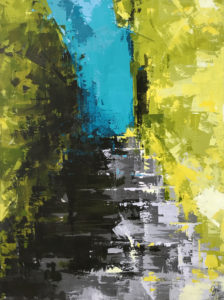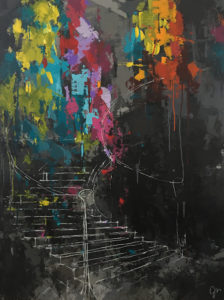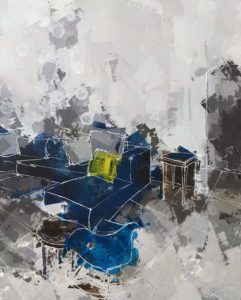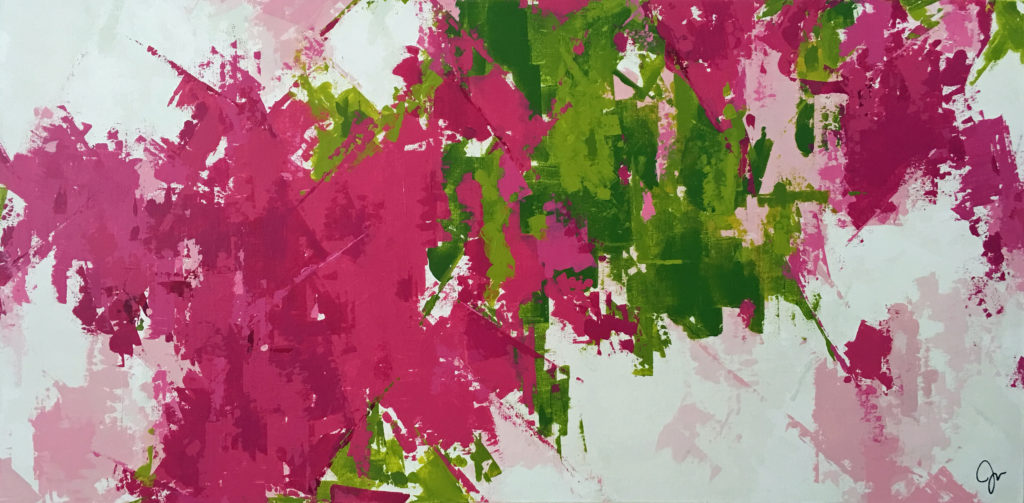 Here are some of the things we discussed on this episode (click on the names to follow the links):
You can find Jen Fisher's artwork on Facebook.
She also can be found on Instagram.
She has taught classes at the Boca Raton Museum of Art.
Her artwork has been exhibited at The Cornell Museum of Art in Delray Beach, Florida.
Here are some takeaways from this episode:
Don't be afraid to email and approach galleries about showing your work.
Any degree you have, no matter what it is, can be used to help your business or inspire your art. Jen uses her love of technical drawing from her time in interior design as a component in her paintings.
Jen was also inspired by kids painting with credit cards to try that with her acrylic paintings. Get involved with teaching if you need some new art inspiration.
Search for Calls to Artists to find art shows you can apply for.
Develop relationships with gallery owners – they may just ask you to display your work, no applying necessary.
Paint or make art in a series when creating many pieces to go together in a gallery show.
Consider showing different types of your art in one show – Jen included jewelry pieces in her gallery show of paintings, and they look quite good with them.
My next business episode will be about Calls to Artists — What are they, and how can you increase your chances of being accepted into a show. Calls to Artists are a primary way that artists can find opportunities, so you don't want to miss this episode.